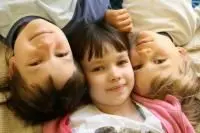 Providing counseling with an emphasis on children and teens.
ADHD
Family Counseling
Parenting Support
Grief Counseling
Divorce
Stress Management
Addiction & Recovery
Anger Management
Adoption
RAD, Attachment Disorder
Anxiety / Depression
I work with a wide range of emotional and behavioral issues providing services that span from therapy for depression and grief counseling to parenting support, and beyond. In a comfortable and supportive atmosphere, I offer a highly personalized approach tailored to each of my clients individual needs.